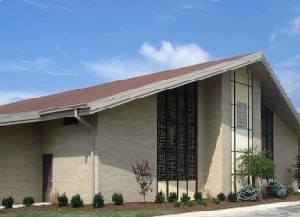 Our History
Congregation B'nai Torah is a child born of two parents - The United Hebrew Congregation and the Central Hebrew Congregation, which merged in 1957. The United Hebrew Congregation, founded in 1903, was the largest and most influential of the many Orthodox synagogues on the south side of Indianapolis. It boasted the city's first Talmud Torah as well as the city's first Jewish Women's group. The Central Hebrew Congregation was founded in 1923 by a group of Orthodox Jews who moved north. Its first location was on Central Avenue at 21st Street, and its first rabbi, engaged in 1942, was Rabbi Nandor Fruchter.

In the wake of the merger, the congregation, known briefly as the United Hebrew Congregation received both a new building and a new name. The new home was a three-building complex on 34th and Ruckle Streets; the new name, announced at the building's dedication ceremony, was B'nai Torah.

As the Jewish community moved farther and farther north, the congregation moved with it. In 1965, a tract of land on Hoover Road at 65th Street was donated to B'nai Torah by the estate of John Bauer. A building campaign was begun immediately, and in April 1967, more than 800 people attended dedication ceremonies of the newly constructed synagogue.

Over fifty-three years after its birth in 1957, B'nai Torah continues to reflect the diversity of its parent synagogues, the wisdom of its leaders and the devotion of its members. The largest Orthodox Congregation in the state of Indiana, it serves its members and the community with a modern Mikvah, a community Eruv, daily services, Shabbat children's services, youth groups, educational and cultural programs, and a spirit of genuine warmth and camaraderie.
Please click here to download a membership application.